Click on icons below to either email or print ads then go to the Save Items box at left to execute. Please note: Our system is limited to emailing or printing up to only 10 ads at a time.
Results for "SOMERS"

KITCHEN HELP/DISHWASHER FT/PT 914-494-8067 Needed for Pizzeria in Somers.

DRIVER Pick-up & deliver customers" vehicles. 1-3 Days/week, Mature responsible candidates welcome. Clean driver"s license. 9am-6pm, Somers area. Call Vito 914-232-1418.

DELI HELP NEEDED PT 914-277-8539 Somers. Experienced, 4 afternoons. English speaking.

CHAUFFEURS Katonah/Somers based company seeking FT/PT drivers. Must have WCTLC license. Retirees welcome. Please call 914-479-2292 between 10am-2pm.

KATONAH/SOMERS 914-232-8099 Small 1BR cottage. Newly renovated, CAC, W/D, parking, front patio. No pets/no smoking, 4-Miles to train, security required.

SOMERS/MAHOPAC AREA Local mature male, non-smoker, professional, with references, seeks room or house share. Call or text 845-842-0114.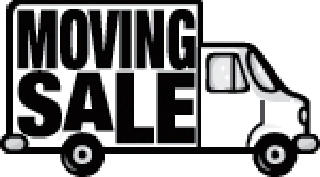 MOVING SALE...HOUSE CONTENTS Fri. Sat. 3/16, 3/17, 9-3, Sun. 3/18, 12-3. 1 Hyatt Lane, Somers (Rt. 202 to Voris Dr. to Hyatt) Including living room, dining room, bedrooms, furniture, washer/dryer, Fridge, clothing, American Girl dolls, toys, puppet theatre, swing set, trampoline &lots of great quality stuff!Stop by. Kathi 914-980-2219 or Margie 347-728-8975

Somers $2,250/MO 914-589-1155 HERITAGE HILLS. 2BR, 2BTH, new appliances &flooring. Utilities not included. Pet friendly. References, 1mo security.