Click on icons below to either email or print ads then go to the Save Items box at left to execute. Please note: Our system is limited to emailing or printing up to only 10 ads at a time.
Results for "SOMERS"

Somers 914-960-2664 HERITAGE HILLS. 3BR, 2BTH, 2 car garage, $3,400+utilities

VENDORS WANTED GIANT RENT-A-SPACE TAG SALE! Sunday, 9/20, Reis Park, Route 139. SOMERS WOMEN"S CLUB. Info: 914-277-5370; or Donations:914-276-8401 or swcpresident@yahoo.com

DRY CLEANer counter/cashier position PT now available in Somers NY. Flexible hours during the week, 9-5 Saturdays. Some experience required. 914-260-7988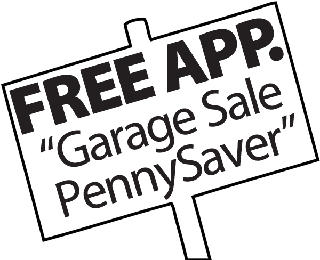 MOVING SALE: SATURDAY, 9/5, 10am-2pm. Furniture, Leather couch, Leather sleeper, Chairs, Tables. Ent. Unit, Households. Electronics, Camera Equip, Clothing, Books, CD"s, VCR"s etc.. 631B Heritage Hills, Somers, NY10589

NAIL SALON FOR LEASE Mahopac/Somers. Established over 15 years. Currently operating. Great opportunity, excellent business and location. 914-384-2822

Somers $1,975 914-486-8489 163 Route 202. Private house. Kitchen/living room open floor plan with cathedral ceilings and recessed lights, hardwood floors, new countertop with island, newly renovated, washer /dryer. 2 bedrooms and a full bath. Full storage attic. No pets. 2 or 3 year lease available. 2 months security. Available now. Open House Thursday September 3rd 8am-3pm.

Direct Support Professionals (DSP)/Lead Counselors Open Interviews-Tuesday, 9/1 and Friday, 9/4, 2015 9:30am-3:30pm. Opengate is seeking caring individuals to assist developmentally disabled adults to lead fruitful and independent lives. We provide a competitive starting salary w/excellent benefits including a week of paid training. Day, evening, overnight and per-diem shifts are available in locations across Westchester. A $500 (or $250 for PT and per-diem positions) sign-on bonus for newly hired DSP. Specific requirements apply. Candidates must have a High School Diploma or GED, social security card and a clean NYS driver"s license. If interested, please prepare a resume and plan to attend the open interviews located at 29 Warren Street in Somers, NY 10589. We can be reached at 914-277-3661. If you are interested but can"t attend, please e-mail your resume to postoffice@opengateinc.org or fax to Human Resources 914-273-7320. Visit our website at ww.opengateinc.org for more employment opportunities. EOE, Smoke Free Environment