Tag and Garage Sales and Moving
Click on icons below to either email or print ads then go to the Save Items box at left to execute. Please note: Our system is limited to emailing or printing up to only 10 ads at a time.

BUCKINGHAM ESTATE SALE - 53 Rolling Wood Drive Trumbull, CT 06611 ***Sat, DEC 4 & Sun, dec 5 10am - 4pm*** IMMACULATE HOME FILLED WITH SOMETHING FOR EVERYONE! LR Couches, Chairs, Tables, White Kitchen Table w/4 Chairs, Provincial Dining Room Set with Hutch, Perfect Sunroom Wicker Set, Bedrooms, Desks, Tables, Den, Leather Couch Set, Club Chair, Ottoman, Tables, Rugs, Clocks including a Seth Thomas Clock, Lighting, Pictures, Mirrors, Books, Linens, China, Glassware, Kitchenware, Housewares, Lamps/Lighting, Giftables, Collection of Los Angeles Rams Memorabilia, Army Uniforms and Accessories, Men"s & Women"s Clothing, Lots of Costume Jewelry, Hats and Accessories, X-Mas Decorations,Tools & More... TOO MUCH TO LIST! CASH OR CHECK ONLY! BUCKINGHAM ESTATE SALES 203-767-5771

BUCKINGHAM ESTATE SALE - 10 Hitchcock rd., westport, ct 06680 *FRI, DEC 3 & Sat, dec 4 10am - 4pm* Home Filled w/Past & Present: Bow Front Inlaid Cabinet, Drop Leaf Serpentine Desks, End/Coffee Tables, Inlaid Card Table, Mahogany Queen/Twin Headboards, Sheraton Dresser, Lg .Farm Table, Kitchenware, Sm. Appliances, Housewares, Glassware, China, Royal Doulton Friar Tuck Toby Mug, Vintage Bible, Barometers, Vint. Emud Short Wave Radio, Model Ship, Princeton Blanket, Schatz Royal Mariner Mantel Clock, Mirrors, Rugs, Lamps, Pictures, Paintings, Mirrors, Books, Records, Stamps, Automobile Book Collection, Masonic Hat/Scrolls Old Trunks, Audio Equip.,TVs, Fireplace Tools, Punching Bag & Gloves, Kurzweil Organ(Mark 6), AC Units, Heaters, Frigidaire Refrigerator, Kenmore Freezer, Craftsman Snow Blower, Briggs & Stratton Generator, Radio Flyer Wagon, Patio Umbrellas, Tools, Costume Jewelry, Woman"s Clothing & Accessories & More! Note: Marked Parking! NO Parking In Driveway Check or Cash Only - Buckingham Estate Sales, 203-767-5771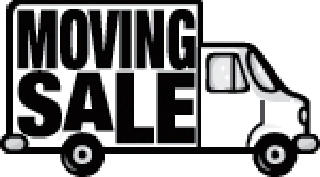 HUGE, TWO PHASE MOVING SALE: December 3-5 and 10-12, 2021, 9am-5pm. Judith Drive (off Old Route 52) Stormville, NY Follow PINK/GREEN signs to house. Quantities of tools, garden and lawn care, auto care, wood/metal working equipment, exercise equipment, housewares, countertop appliances, contents of music studio; acoustic/electric guitars, electronics, sound equipment, indoor/outdoor furniture, lighting, decor, plus SO MUCH MORE! Many NEW, unopened items! Perfect Holiday gifts! Make It Fly folks!

TAG, GARAGE, MOVING, ESTATE SALE? Place your ad with us! Package includes an image to help make your ad stand out *Remember: Deadline is Friday, 12:30pm for the following week, so call today to be sure you get your ad in on time. Call 914-9623871 ext. 801 or go to www.nypennysaver.com